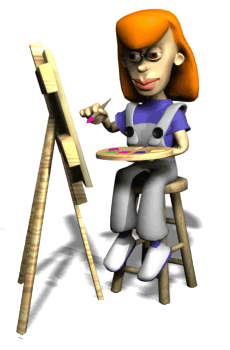 Congratulations to Our Art Students
We have four top 12 WINNERS from the Valley Metro Transit Calendar Contest. Each winner will have their artwork displayed in the calendar for one of the months of 2015.
This contest was open to 3rd graders in Maricopa County. There were over 335 entries this year.
A Valley Metro Bus will visit Desert Mountain in December for awards ceremony and bus ride for all 3rd graders.
Let's congratulate our winners.......
Katherine Senina - Mrs. Gartman's Class
Cannon Phalen - Mrs. Gartman's Class
Brooke Walton - Mrs. Morgan's Class
Kylie Akey - Mrs. Krause's Class
Congratulations to all winners!
Office Hour Reminder
Desert Mountain's front office opens at 8:00 am. For the safety of our students, please do not drop off students before 8:00 am. Parents may enter campus after checking in and getting a visitor's badge, but students must remain with their parents until the 8:00 am bell rings. We thank you for your cooperation!
Nominate our Desert Mountain staff for "The Moving Forward Award"
We are inviting parents, students and DVUSD co-workers to vote for the administrator, teacher or staff member (including district office personnel) whom they believe uses forward thinking and practices to further the education of our students. It's easy to vote online beginning October 1, 2014 at
www.MoveUpAZ.com
. In December 2014, the top vote getter for the fall semester will receive "
The Moving Forward Award
" along with a holiday gift bag that includes a $100 Southwest Airlines gift card and more.
New Communication Policy
*In order to have the best use of all educational time in the classroom, we will be calling into the classrooms only two times a day for messages or interruptions. Unless it is an emergency, we will call at 10:00 a.m. and 2:00 p.m. We will not be able to contact a student after 2:45 p.m. Parents, please plan accordingly.
Parking Lot Safety
*The small parking lot by the administration building is for parking and walking students on to campus. No Dropping Off.
This parking lot is for parking and walking student on to campus. Please note: the Handicapped Parking spaces are to be used only by vehicles with the proper handicapped disabled sign-age or plate.
*Student Drop off and Pick up is in the large parking lot to the north. Thank you for helping us to keep everyone safe.
*Parents you will be required to sign in at the office and show ID when coming onto campus.
2014 - 2015 Full Day Kindergarten
*Deer Valley Unified School District will be offering full day kindergarten for the upcoming 2014-2015 school year!
Developmental Preschool Is Seeking Peers!
*Children who are 4 years old are eligible for tuition-based enrollment in the Desert Mountain Developmental Preschool Classroom as a peer role model. We are seeking peers who display excellent language and behavior skills to attend our classes.
*Peers are included in our preschool program to provide role models for the students who have special needs. Our hope is that each group of children will learn from the other.
*The parents of preschool peers pay tuition. Tuition is $145 per month. It is due the first school day of each month.
*Peers attend preschool four days per week, Monday through Thursdays. Morning session runs from 8:45-11:15 and the afternoon session runs 12:30-3:00. If you are interested in your child attending as a peer please contact the teachers by email.
*Ellen.foreman@dvusd.org or Nancie.schauder@dvusd.org
DVUSD wants to improve? Tell us how to exceed your expectations!
*Through our external customer survey, we hope to learn more about your experiences with DVUSD throughout the past school year. Your participation and honesty is important to us! Results will assist the District to identify its strengths and potential challenges which will be made public on the district website over the next couple of months. District leadership will begin to develop specific actions plans to resolve our challenges and communicate with our parents and community members.
Please take our
survey
!
*If you have questions or concerns about this survey, please contact Director of Data Analysis and Accountability at scott.smith@dvusd.org.