Energy Officers: Student Council
Student Council will be selling

Valentine Grams
Starting February 6th-10th, 8:30 at the front gate.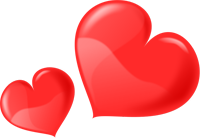 Write a Special Note -$.25
Rice Krispy Treart- $.50
Fruit Snacks - $.75
Student Council is for students in grades 5-8 and is a great opportunity to use leadership skills in planning fun activities for our school showing character skills by modeling and educating others, and participating in service learning projects that will benefit others in our community. Meetings will be held twice a month on Mondays at 3:45 and participation in other activities during the year is required.
The mission of 2016-2017 student council is to physically improve our school, increase DC spirit and energy and plan enhance school wide events.
Monday, December 5th
Monday, December 19th
Monday, January 23rd
Monday, January 30th
Monday, February 6th
Monday, February 27th
Monday, March 13th
Monday, April 17th
Monday, May 1st
Monday, May 15th
Dance Permission Slip