Return to Headlines
2020-21 School Supply List. . . . . . Please click here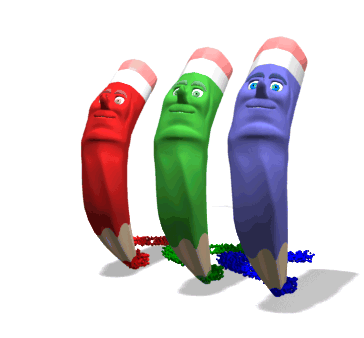 Thank you for suporting our students and Village Meadows Classrooms !
Kindergarten Supply List
1 Roll of Paper Towels
2 Box of Tissues
1 Container of Clorox Wipes
1 box of Ziplock Sandwich Bags
1 Pair of child size scissors
2 Black Dry Erase Markers
1 Composition Notebook
1 Bottle of Hand Sanitizer
First Grade Supply list
All supplies will be shared in our first grade class. Please do not label any of the following supplies.
1 gallon sized box of zip lock baggies
1 sandwich sized box of zip lock baggies
1 roll of paper towels
1 large boxes of Kleenex
1 large bottle of hand sanitizer
1 large container of Clorox wipes
1-24 pack of pencils
1-4 pack of black dry erase markers
2 pink erasers
1 box of 24 crayons
4 glue sticks
2nd Grade Suggested Supply List
1 dozen pencils
Erasers (large)
1 box of crayons
4 glue sticks
1 package of black dry erase skinny markers
An old sock or small washcloth for a whiteboard eraser
1 pair of student-size scissors
1 box of washable markers
3 sturdy pocket folders (plastic lasts longer)
2 spiral notebooks (wide-ruled)
1 composition notebook
Pencil box for desk supplies
1 backpack
*Please label items for individual desk use
Items for class use:
2 boxes of Kleenex
Disinfecting wipes
Roll of paper towels
Any extra supplies listed above
We appreciate any Kleenex and disinfecting wipes because we use these the most!
Supplies will be provided to all students who do not bring them.
3rd Grade Suggested supply list
Tissue Boxes
Hand Sanitizer
Expo markers
2 box washable markers
1 box colored pencils
1 24 count crayons
3 glue sticks
1 small pair pointed scissors
2 package lined notebook paper
3 pocket folders
1: 1" binders
1 package of antibacterial wipes
highlighters
3 composition notebooks
1 set of headphones
1 box of baggies
4th grade
Dry Erase Marker
Highlighter
Scissors
Glue Stick
Crayons, Colored Pencils or Markers (no Sharpies)
4 two-pocket folders
5th and 6th grade
5 pocket folders (blue, yellow, orange, red, green)
1 pkg. of 4 glue sticks
5 pkgs. of loose-leaf paper wide ruled paper (no college ruled)
36 #2 pencils
1 pencil bag
2 pkgs. of 3x5 index cards
2 pkgs. of sticky notes
5 spiral notebooks
2 boxes of facial tissues
1 pack of dry erase markers
1 1-in. binder
Expo markers
Please Note: We would be most appreciative of the following donations as students use the following items on a regular basis year round.
1 ream of computer paper
1 pack of pencil top erasers
1 container of cleaning wipes
1 container of hand sanitizer
Arizona law requires that public schools provide supplies required for academic success. This list represents optional supplementary items which you may supply at your discretion. If you have any questions please feel free to contact the school. 602-467-6300
A